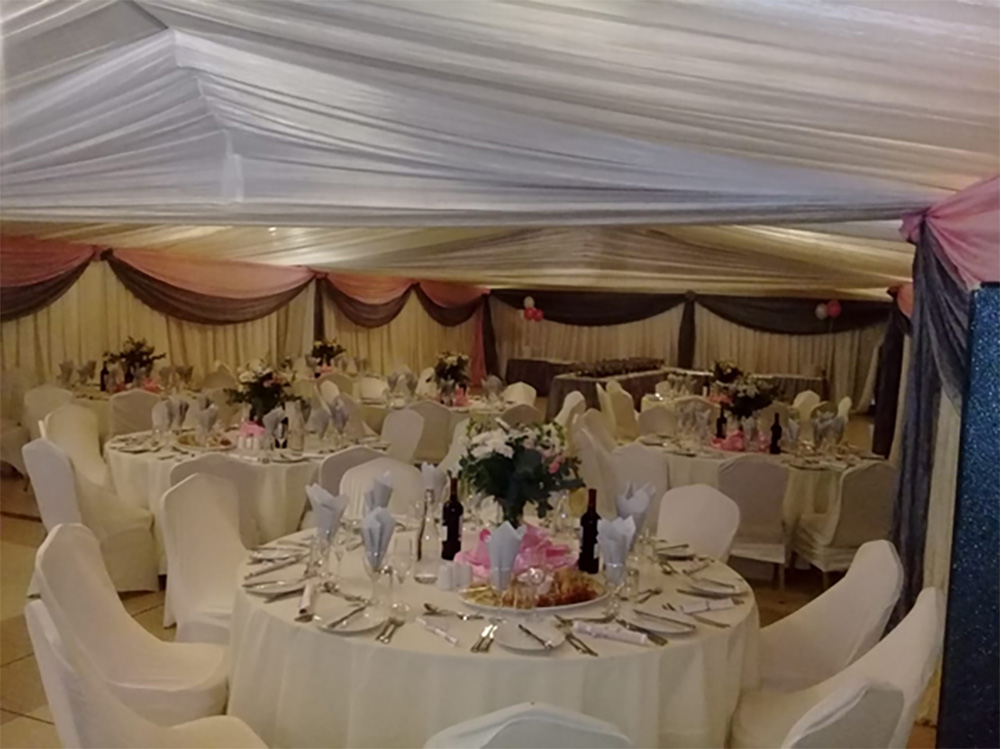 A recent trend that seems to be gaining its place in the sun is that of bushveld weddings as the romance of a bushveld sunset, decorated with a beautifully arranged wedding ceremony, grabs the attention of more and more wedding planners and bridal parties. The Kruger National Park regions of Mbombela, White River and Malelane are growing in popularity amidst the search for wedding venues and according to Mike Jameson, General Manager at Destiny Lodge White River by BON Hotels, the area has many pros to sway the soon-to-bes.
"Although White River can get pretty hot in mid-summer, the weather is one of your least worries when it comes to planning a wedding. September to January are particularly good months.
The bushveld is a gorgeous backdrop for a wedding or special celebration. There's no need to traipse around looking for the perfect location for wedding photographs or the most beautiful spot for wedding vows; Mother Nature takes care of that for you.
We are very accessible as a destination. White River, for example, is 10 minutes from the Kruger Mpumalanga International Airport and only a 4-hour drive from Johannesburg.
Our prices are extremely competitive and most venues offer accommodation too, and with that, relatively inexpensive packages. Our wedding and function packages, for example, start at R225 per person and this is incredibly affordable in comparison to some of the more popular destinations.
Bridal couples are following their wedding celebration with an instant honeymoon. Ours is a perfect venue to arise from your bed into a beautiful honeymoon destination. No need for more flights and additional travel expenses!
Guests seem to make the most out of a weekend wedding by extending their stay and spending a few extra nights in The Park or exploring the area."
Customs and practices are married too as décor, food, dress design, outfit design and the overall celebration is mixed and matched to form a truly African festivity. From the local wedding industry, Jameson has seen a definite shift into multi-cultural weddings as brides are selecting combinations of their traditional ethnic wedding with a modern 'white wedding'. "Modern brides are carefully adorning white weddings with beautiful traditions, tribal décor, magnificent colours and touches. We have also seen requests from the international market to include our African touch in a wedding set-up. I suppose this is all adding to the appeal of what we as South Africa can offer the lucrative wedding market."
South Africa's wedding industry is a thriving one with local and international couples setting the trends and steering the industry with new African-flavoured ideas, venues and creations. Weddings in the winelands of the Cape or tucked-away destinations in the Highveld and Magaliesburg regions have seen their fair share of the cake, but we are seeing them having to share that cake as brides and grooms are looking further afield to find that special place under the African sky to say their 'I do'.