BON Hotel Nest Bodija Ibadan
Welcome to one of the best hotels in Bodija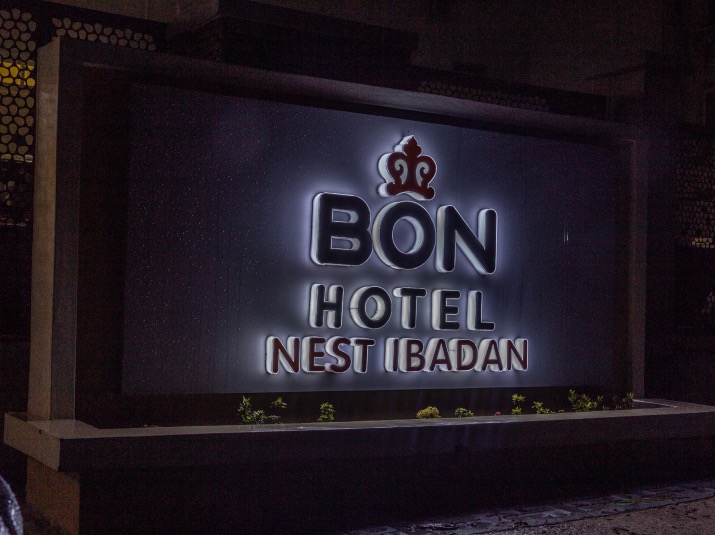 BON Hotel Nest Bodija Ibadan
Situated just over two hours from the Murtala Muhammed International Airport, BON Hotel Nest Bodija Ibadan serves as the ideal meeting place for locals and travellers.
One of the best hotels in Bodija, a district of Ibadan, the hotel offers exceptional amenities, including a restaurant, lobby bar, pool bar, fitness centre, a swimming pool and conference rooms.
Guests can choose from Standard Rooms, Deluxe Rooms, Luxury Rooms and Presidential Suites, depending on their requirements. After Lagos and Kano, the city of Ibadan is Nigeria's most populated, with a population of over 3 million people. It is the capital of Oyo, situated on seven hills in the south-west of the country.
Known as the 'ancient city', Ibadan is home to the first advanced learning institution – the University of Ibadan, the first skyscraper and the first teaching hospital in Africa. It is a vital commercial centre with a rich cultural heritage and a fascinating history.
Within a 10km radius of the hotel, guests can visit gardens, an amusement park and a golf club.
Hotel Facilities
Bar
Coffee
Meeting
Restaurants
Room Service
Swimming
Wifi / Internet Facility
Guest
Feedback
BON Hotel Nest is one of the Best hotels in Ibadan I have ever lodged. It's a nice hotel situated in a serene environment. The place is good for family and vacation retreats with its bed and breakfast services. The meals are deliciously prepared.
The staff are very passionate about their job, neatly and corporately dressed. The rooms are just home away from home. The pool bar is something else, with a very remarkable big led display screen for watching movies, football and the like. Let me not give the whole compliments, visit the place to prove me 100% right.
It's a good place to lodge with maximum security, parking space, neat rooms/toilets/bar/reception and lots more! It's a place I will always love to lodge in the nearest opportunities.