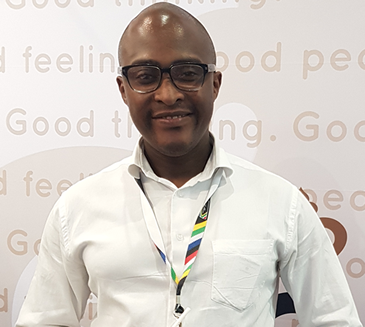 BON Hotels has announced the appointment of Siyanda Zindela as General Manager at their Kruger National Park property, Shishangeni by BON Hotels. Zindela will oversee the entire management of the 4-star property including all three camps, Shishangeni Private Lodge, Camp Shonga and Camp Shawu.
From his waiting-on-tables days at Southern Sun North Beach (now known as Southern Sun Elangeni), Zindela brings well-trained experience in management across all hotel divisions. Within his short time at Shishangeni, Zindela has introduced bushwalks, a village tour that forms part of their corporate social investment strategy (which gets guests interacting and supporting the immediate community) as well as staff training and career development. Future plans include retro-fitting the property in line with the group's sustainability strategy and "to be top of mind for local and international travellers to The Kruger National Park."
With his life motto of "You are blessed to be a blessing to others", Zindela places a strong focus on employee advancement, training and skills development. "People skills is one of my biggest strengths and I draw on my ability to work with teams, create a positive culture and influence people not only to make things work, but also to realise their dreams."
With presumably not enough on his plate, Zindela is planning to complete his MBA in Tourism in 2019.