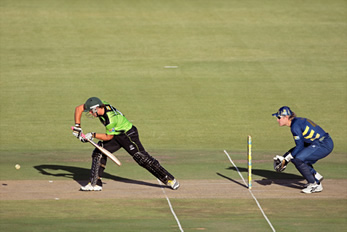 Summer is rapidly upon us and that means only one thing for any fan of the bat and ball. Cricket Season!
Fans of the game have something extra to cheer about this season. BON Hotel Bloemfontein Central has put together a supporter's package for those keen to visit the City of Roses and enjoy a day or two at the Mangaung Oval.
The VIP Cricket Supporters package includes accommodation, match tickets and full hospitality at the BON Hotel Bloemfontein Central Cricket Suite as well as a shuttle service to and from the stadium, which is situated approximately 3km from the hotel. The package is available at R992.00 per night for those who are sharing and at a single rate of R1347.00.
To reserve your VIP seat, contact: reservations@bhbloemfonteincentral.co.za or book your room only