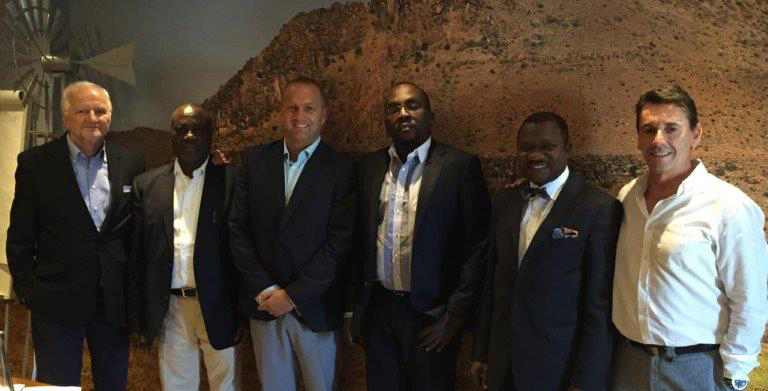 Cape Town-based hospitality company BON Hotels has taken over management, sales and marketing of four Protea hotels in Nigeria. BON Hotels has, over the last few months, added Protea Hotel Abuja, Protea Hotel Delta, Protea Hotel Ikeja and Protea Hotel Victoria Island to their recently-formed West African joint venture, BON Hotels International West Africa. Certain hotels will be managed by BON Hotels utilising the Protea Hotels brand, and while others will become fully-fledged BON Hotels.
Commenting on the transaction, Guy Stehlik said: "This forms part of our broader strategy to be a strong contender in the African hotel management landscape. We are confident that we will be adding significant value to hotel owners by instilling our practices, backed up by our Nigerian and South African teams." It will be business as usual, confirms Stehlik, as all current general managers and staff will remain in place.
BON Hotels International West Africa, founded on 1 April 2015, carries significant clout with the board, comprising among others Executive Chairman Otto Stehlik – the founder of Protea Hotels, pioneer of the hospitality management concept in South Africa – who spearheaded the expansion of international hotel brands into Africa with strong ties in Nigeria at all levels. Ex-Protea Regional Director Bernard Cassar is a seasoned advisor on doing business in Africa. The final board member is Guy Stehlik, founder and CEO of BON Hotels South Africa.
According to Stehlik, Nigeria is ready for tourism – it is the powerhouse of Africa, with new companies clamouring to get in. The infrastructure is sound but properties and venues are in need of hospitality management skills with an African approach. With a population of 147 million and a natural disposition for commerce, Nigeria is fast becoming a commercial hub. Recent tenuous circumstances – Boko Haram, Ebola, diesel shortages and the elections – have not made things easy, but with economists predicting positive trends and strong signs of stability, BON Hotels recognises the economic viability and aims to be a significant part of hospitality and hotel management in Nigeria and West Africa, and are already negotiating a further five hotel management and marketing agreements in the region.