BON Hotels announces bigger discounts for guests booking direct
Anyone who has experienced booking a hotel room online will be aware of the perplexity of options, pop-ups, terms and conditions and 'bait' offered via a plethora of online accommodation booking portals. The hotel industry has responded with a clear drive of late in educating potential guests and 'online shoppers' in the realities of online booking by offering valuable discounts via their direct booking crusades. The job of the 'book direct' campaigns on offer is to serve as an eye-opener to many trawling the accommodation minefield of how much has been in the pot for many third-party online travel agencies or OTA's.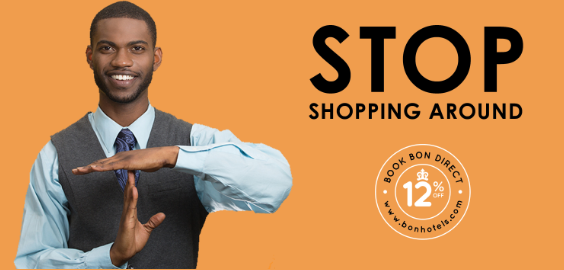 BON Hotels has recently joined the movement, taking a brazen and direct approach by announcing a 'book direct' discounted rate of 12% off accommodation costs for those booking via their website, at any BON Hotel. A brief online search reveals this to be quite a handsome offer as competitors are hovering anywhere between 5 and 10% on direct bookings.
Guy Stehlik, CEO of BON Hotels, says, "We wanted to nudge the ante up a bit by offering a substantial discount to guests going directly. The general public will soon catch on and realise the benefits." Stehlik adds that there is an assumption among travellers that they can get better hotel deals if they book with OTAs . Whilst booking with travel agencies does have its own benefits, most notably being able to compare hotel rates and view numerous options all at once, he says people will soon realise that booking directly with a hotel definitely saves you money and searching time too.