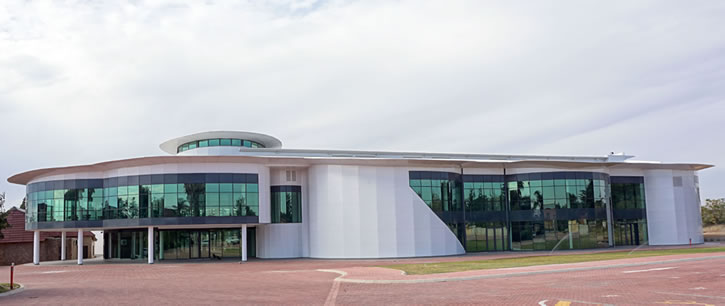 BON Hotels has added Destiny Exclusive Hotel, Wellness Spa & Conference Centre in Kempton Park, Johannesburg, to its South African portfolio. The modern, boutique-styled 40-roomed hotel will be known as Destiny Hotel and Convention Centre by BON Hotels.
Located on an exclusive, private estate in Kempton Park, just 6 minutes' drive from OR Tambo International Airport and with easy access to the Gautrain and major highways joining Johannesburg and Pretoria, Destiny Hotel and Convention Centre by BON Hotels is the venue of choice for international, domestic, corporate, leisure travellers, events and conference delegates.
Nestled amidst picturesque gardens, the hotel combines stylish décor with luxury and comfort, and a variety of facilities and services including a bar, Spa and Wellness Centre, gym and fitness hub, bar and in-house restaurant, business centre and outdoor swimming pools.
The newly built state-of-the-art Ekurhuleni International Convention Centre seating up to 2090 delegates is one of the largest conference centres in South Africa and includes six breakaway rooms and other smaller conference venues, translation booths, lounges, board rooms and a restaurant – ideal for large conferences, events, promotions, weddings or special occasions.
A 340-roomed full-service and modern hotel is planned to complement the existing large-scale conference facilities, with construction likely to commence early 2018.
Commenting on the acquisition, Guy Stehlik, CEO of BON Hotels, says that the hotel and convention centre will set the benchmark in terms of capacity, management, service and facilities in Gauteng, and that its proximity to the OR Tambo International Airport, highways and the Gautrain makes it accessible for all, both for corporate, conferencing and leisure clients.
"We have earmarked the East Rand as part of our growth trajectory, and can safely state that the Destiny Hotel and Convention Centre by BON Hotels is going to breathe new life into the region".