It's no secret that Swakopmund in December (or any month for that matter) is a magnificent place to be, the influx of familiar visitor number-plates a dead give- away as holiday-makers descend upon this desert oasis. A drive up north from South Africa or a quick flight in from Botswana, Swakopmund is a popular choice for holidaymakers, ticking all the boxes for a holiday – lazy days on the beach, fishing, exploring the desert on a 4-wheeler, the fascinating Skeleton Coast, all providing wondrous experiences for families to congregate and make special memories of.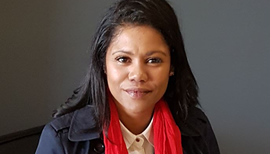 We chatted to Conni Lyners, recently appointed general manager at BON Hotel Swakopmund and fervent Swakop promoter, on her top things to do in this holiday town over the festive season:
For the family
There's no shortage of activities for the kids. We all know that a day of sandcastles and ice creams rates tops on any child's list of things to do and Swakop has beautiful beaches to enjoy. If the weather is not playing along, the National Marine Aquarium of Namibia opens a window to the wonders of marine life found in the cold Benguela Current off the coast of Southern Africa. An underwater walk-way allows visitors to view sharks, rays and fish from close range. The smaller exhibition tanks house organisms from the inshore waters, mainly found along sandy and rocky beaches.
The desert is one big sandpit for children too, but I would definitely recommend dune-boarding. Here the whole family can join in. Expect a few tumbles, laughter and a lot of sand to chew on.
If you really need to let the kids spend some energy, Sanmilari kids' jungle gym right under your nose at The Dome is always a hit. Parents can check their kids at the indoor playpark and pop off for a lunch at The Dome restaurant, a drink at The Locker Room pub, a treatment at Serenity Spa or a cup of coffee and a divine slice of cake at Toulmins.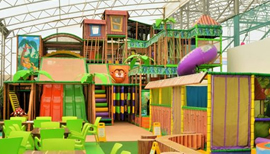 If you've overindulged on all of the above, a good workout might be in order: check out The Dome Health and Wellness Centre gym for times, group classes and fees. You will be super-impressed at the gym's world-class facilities and, better yet, guests of BON Hotel Swakopmund can use the gym for free!
Have to visit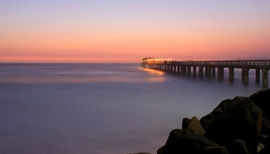 You cannot pass through Swakop without stopping in at Jetty 1905 and The Tug restaurants for their amazing locations. Nothing beats a hot, sunny day on the deck with a glass of bubbly, an endless supply of fresh oysters and the odd whoosh of sea spray to cool you down.
Don't miss
Swakopmund is abuzz with goings-on and events over December. I would definitely check out Swakopmund Hotel and Entertainment Centre's New Year's Pre Party line up. Artists such as Prime Circle, Heuwels Fantasties, Famaz Attak and Bok van Blerk (to name a few) will be performing from 27 December.
The Dome will also be hosting a series of fabulous events from beach volleyball to Roller Disco and even a Bokjol on 23 December.
Jack Parow is no stranger to Swakop and he will be at the Desert Tavern on Saturday 23 December. I would also keep an eye on happenings at Long Beach and Dolphin Beach; Christmas and New Year festivities are guaranteed.
Got to try
We love to take the family long-boarding on the Lagoon in Walvis Bay, which is also one of the most spectacular natural wetlands in Namibia and hosts one of the largest flamingo colonies; it's a 30-minute drive along the coast from Swakop, but well worth it. If you're lucky, the dolphins may come out to play too. If the long-boarding makes you thirsty, a beer at The Raft is always a treat. Here you get to take in the amazing birdlife and marvel at Mother Nature.
A catamaran cruise is also compulsory, where you are (almost) guaranteed to sail alongside a pod of dolphin. It's best to go out early morning or, if you're like me, a sundowner cruise is the perfect ending to a Swakop day.
So there you have it, plenty to do in Swakop this December and BON Hotel Swakopmund is the perfect base to explore this beautiful holiday town – that's if you feel the urge to venture away from your book and sublime spot on the beach.