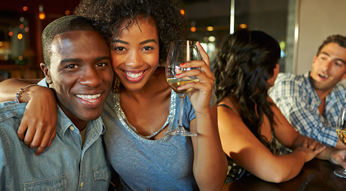 The Vaal River Meander is celebrating its 14th year and visitors to the area can indulge in SIX weeks of weekend wine tasting!
A unique winter experience exclusive to Gautengers and visitors from the surrounds, the event will showcase over 40 wines from some of South Africa's premier estates. With 17 different venues to choose from, you are guaranteed a different experience at each and every stop, from sipping a beautiful Bordeaux on the river banks or a plummy Pinotage in the pub, to a scintillating Syrah by the fireside.
BON Hotel Riviera on Vaal are offering their guests the opportunity to get involved – book between 25 June and 30 July, and enjoy some fabulous special offers:
Stay over for R 850.00 p/room, with a complimentary wine tasting for two, and 50% off breakfast the following morning
Tuck into a platter for two for R120 which includes a variety of flatbreads infused with local herbs and seeds, accompanied by a selection of homemade patés and spreads
Enjoy a 25% discount on Sunday lunch
Warm up with our hotpot meal-of-the-day at R 75.00 p/p
There will be a Wine Tasting Fee payable at each venue you visit, with a selection of different wine farms at each stop –
R20 for 8 wines
R30 for 12 wines
R40 for 16 wines
So, grab your free Vaal River Meander Wine Route passport which has a map of the route, all the specials available at each venue and the wines that can be tasted, choose your mode of transport – a river cruise, limousine, water taxi, vintage car, motorbike or your own wheels, and begin your magical meander!
For more information contact rov.reservations@bonhotels.com or info@vaalwineroute.co.za