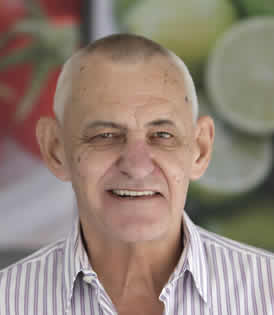 Pieter Bekker on board at BON Hotels International West Africa.
The board at BON Hotel International West Africa now boasts another formidable team member, namely Pieter Bekker, who brings decades of experience in the industry spanning some 40 years – thirteen of those in West African hospitality. The group currently has 4 hotels in its stable with another 5 under negotiation and further forays across its borders.
Law was Pieter's chosen path after completing matric at Cradock Boys' High in the Eastern Cape, but hospitality would be his destiny as his story so clearly validates. A good part of his career was spent with the Protea Hotels "family", which included general management positions at various hotels, a number of years as a member of the board and co-founding a new brand management company. He relocated to Nigeria in 2002 and oversaw two hotels there before being appointed Regional Director based in Lagos where he saw out the rest of his association with Protea (subsequently taken over by Mariott). Speaking on his time with the group, he says, "One of the most valuable lessons I have learnt over the years is that integrity, loyalty and trust are undoubtedly the cornerstones of a successful business relationship everywhere." It has been his privilege to work with like-minded individuals and again that is what has drawn him to BON Hotels International West Africa.
Pieter is excited about the prospects of the company, adding that Sub-Saharan Africa, with the emphasis on Nigeria, represents huge potential in respect of various industries including hospitality. West Africa may be mined with challenges but has unlimited opportunities for which BON Hotel International West Africa, with its unparalleled West African experience and knowledge – that of his counterparts Otto Stehlik, Bernard Cassar and Guy Stehlik – is uniquely positioned.